AICTE- IDEA Lab
AICTE- IDEA Lab of Guru Nanak Institutions Technical Campus, Hyderabad organized panel discussion with students and faculty as part of Industry Institute Connect program on 4th November 2022 in the Research & Development, Consultancy & Startup Hub Centre at GNITC.
This panel discussion was organized to discuss the feasibility of connecting the industries with GNITC- IDEA Lab faculty and students to upskill the knowledge in the area of latest technologies and product development for societal applications.
On this occasion, GNITC- IDEA Lab was visited by the prominent personalities from Industry and AICTE IDEA Lab, Mr. Arup Chatterjee, Former Director, Hindustan Aeronautics Ltd, Bengaluru, Dr. U. Chandrasekhar, Director-Addwize, Wipro 3D, Bengaluru, Mr. D.R. Subrahmanyam, Managing Director, SLN Technologies Pvt Ltd., and Member, National Advisory & Review Committee (NARC), AICTE - IDEA Lab, Mr. Moin Khan, Hindustan Aeronautics Ltd, Bengaluru.
Students and faculty members participated in this panel discussion. The students and faculty interacted with the delegates and demonstrated the products developed by them.
Mr. Arup Chatterjee asserted that there is a need of producing original research publications and quality engineers. Dr. U. Chandrasekhar advised the students to develop products for societal needs and given the examples of successful entrepreneurs in various fields. Mr. D.R. Subramanyam stressed the need for collaboration with industries and skill development. He also said that the required infrastructure to be provided to the students to convert or translate ideas into products.
The delegates appreciated the management for providing state of art laboratories for scaling up of skills in the areas of emerging technologies.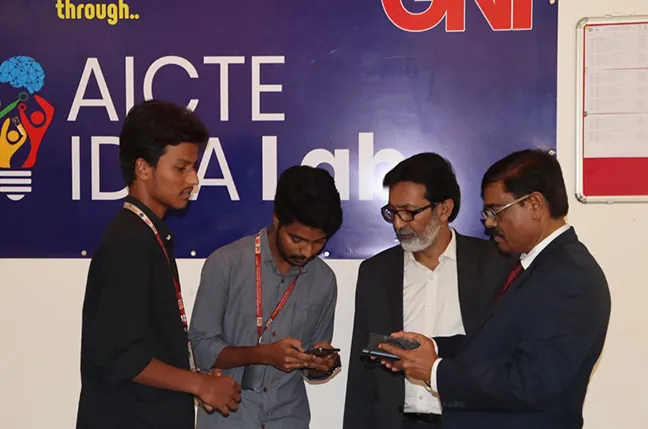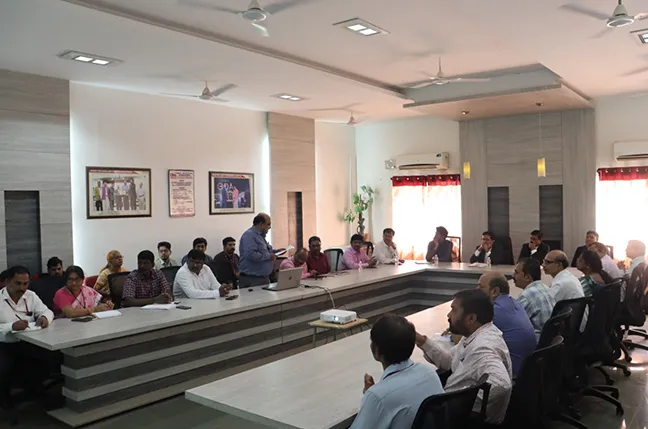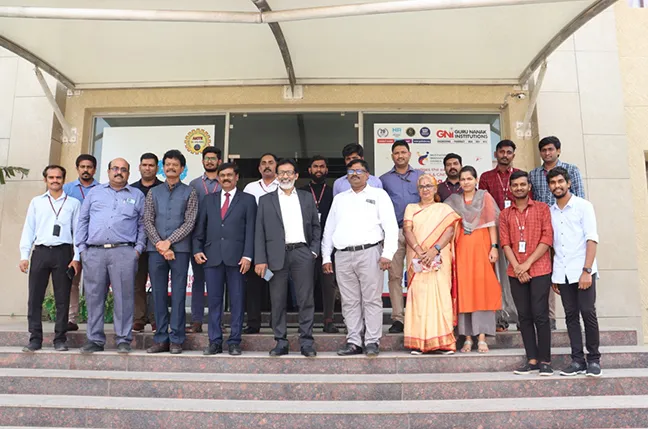 AICTE-Idea Lab Activities