About GNI- EDC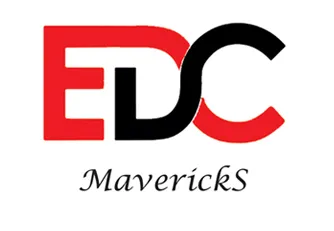 An Entrepreneurship development cell is (EDC) in educational institutions to develop institutional mechanism to create entrepreneurial culture in Science and Technical academic institutions and to foster techno entrepreneurship for generation of wealth and employment by Science and Technical persons. It is an organisation which does various activities and provides various courses to students in colleges which help them with innovative Start-up ideas.
The sole purpose of an Ecell is to create awareness on innovation and entrepreneurship among young minds and encourage Start-up. It also aims to inspire and nurture new generation by providing a platform for entrepreneurial creativity
The Ecell of Guru Nanak institutions known as EDC Mavericks was started by our managing director, Dr HS Saini, who has 27 years of rich experience in Teaching, Education Administration/ development, research, research guidance, Entrepreneurship, consultancy and innovation. EDC at Guru Nanak institutions is comprised of five divisions—E-Cell, E-Support, E-Course, E-links, E-Events.
Over the period of 3 years, Ecell at Guru Nanak institutions has seen various successful Start-ups like Gifteria, Flush farmers, Edurun, Warranty me and Orbozine.
MISSION OF GNI-EDC
TO INSPIRE AND NURTURE NEW GENERATION BY PROVIDING A PLATFORM FOR ENTREPRENEURIAL CREATIVITY

VISION OF GNI-EDC
TO IGNITE AND SHAPE YOUNG MINDS TO THINK NEW AND HAVE A PROBLEM SOLVING ORIENTATION THROUGH VARIOUS FOCUSSED ACTIVITES IN CURRICULAM & PRACTICUM FOR ALL.

OBJECTIVES
1. To create awareness of entrepreneurship and intrapreneurship through conduct of courses, seminars,workshops,webminars etc.
2. To practice entrepreneurship concepts in campus through campus companies, Hackathons, Design labs, tinkering labs etc.
3. To expose students to organisation and entrepreneurial skills vide the e.cell club activities
4. To support campus entrepreneurs with mentoring and industry linkages.
5. To support placements by getting industry ready intrapreneurial professionals.
ADMINISTRATIVE STRUCTURE OF GNI-EDC
The GNI-EDC will function as a regular department
1. All communications will be from edc@gniindia.org
2. EDC has following members
a. Advisor-Chairman-GNI, VC-GNI,MD-GNI and Director GNITC
b. Coordinator Amjad Khan, Associate Professor, GNITC-SOP
c. HODs of all the departments of GNITC and GNIT-
i. One Department Faculty co-ordinator
ii. Two students of the same Department
iii. Visiting Advisor Consultant Dr. Radhika Meenakshi Shankar Founder, Wise Owl Consultancy, with 25 years' experience as a successful Entrepreneurship Mentor.
iv. Total – 98 members.
Divisions of GNI-EDC
1. E-CELL
A club focussed on student activities affiliated to NEN-WADHWANI FOUNDATION Run by student for students monitored by CORE

2. E-SUPPORT A division will maintain MENTORS from Industry and Academia who will support student entrepreneurs &projects
3. E-COURSE The EDD will float good entrepreneurship courses online and offline from time to time to benefit students.

4. E-LINKS The E-links division will strive for industry –academia linkages to add value to the students

5. E-EVENTS This division will host various events to promote entrepreneurship in campus like HACKATHONS/SUMMITS etc.